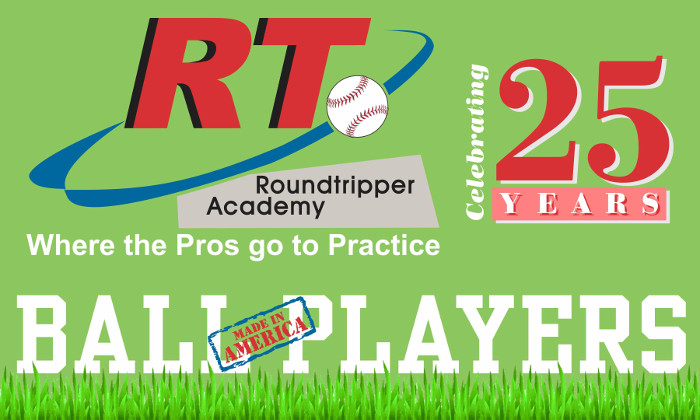 RoundTripper Sports Academy is proud to have worked with many of the area's most promising young athletes since 1993. In that time, we've been fortunate enough to see our former students go on to successful collegiate and professional athletic careers. We are passionate about what we do, and there is nothing more gratifying for us than to see budding young athletes develop their skills. If your child wants to grow his or her abilities, we encourage you to reach out to us. Our experienced instructors offer challenging but fun and rewarding programs to help your child gain improved confidence, knowledge, skill, sportsmanship, and stamina.
Vision
Our sports academy promotes the talent and playing experience of student athletes. We accomplish this goal by utilizing the best professional training staff in the business. The instructors at our facility include former professional players and coaches. We continue working with our student athletes from their days as tee-ball players all the way up to the ranks of the pros. Attention to detail is the cornerstone of the our staff and our teaching. We identify each individual athlete's particular strengths and work with them on areas that need improvement.
Mission Statement
RoundTripper is dedicated to the development of each individual athlete; our instructors guide students to reach their greatest potential.
Our belief is that great and extraordinary feats are accomplished through mastery of the little things. You should expect training to include:
Cleary defined expectations for each athlete and their unique skill sets
Clear understanding of biomechanical movements
Clear understanding of kinesiolgical movements
Progressive training to reach each athlete's goals
Developing the mental approach of competitive athletics that transcends sport
Creating a competitive environment that sharpens the competitive edge on the field
Facility
Our 65,000-square-foot indoor facility is an ideal training ground for developing athletes. With state-of-the-art technology, including HitTrax, Rapsodo, Blast, and TrackMan, we are a destination for visiting baseball teams. We have three outdoor fields onsite, one high school regulation and two interchangeable youth baseball and softball fields and regularly host tournaments in addition to our usual classes and camps. Ask us about our annual membership program, which gives you access to discounted lessons and pro shop items as well as free cage rental, mound rental, and field time (when available). Besides baseball and softball, we also accommodate football, lacrosse, soccer, and personal training. If your child is ready to get in the game, give us a call for personal or group lessons. Our facility is open year-round to help athletes maintain their physical conditioning