Londyn Hoffman Fundraiser
RoundTripper Sports Academy is proud to be hosting fundraisers for Londyn Hoffman and her family. Londyn is the younger sister of one of our Mustang players. 5 year old Londyn has a lot going on, she has a rare genetic mutation without a name, a rare cancer, and now a rare neurological condition. Despite all this, she runs on her own time, Londyntime as her family calls it.
Londyn is known by her family and friends as their Unicorn due to both her love for unicorns and the fact that she is one of a kind!
Check out this article to read more on Londyn's story!
Benefit Concert for Londyn Hoffman
Roundtripper is proud to help support one of our very own Mustang families! We will be hosting a benefit concert with all proceeds going to the Hoffman family.
Who: Yacht Rock Revue
When: September 5th, 2021, 8-10 pm
Where: The Bridgewater Club
Cost: $100
Ages: 21+
Price of concert ticket includes 2 drink tickets
Cash bar and Food Trucks will also be on site
Visit our client login page to purchase concert tickets. You can also call Roundtripper at (317) 896-2900 to purchase concert tickets.
GoFund Me and Londyn Spirit Shop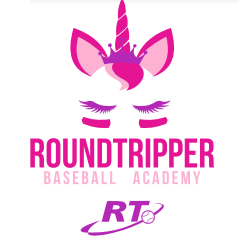 Memberships
A membership to RoundTripper entitles you or your family to utilize the facility at no additional charge.
Roundtripper Facility Memberships include
20% off all privates, classes, and camps.
10% off all pro-shop items including special orders
This membership entitles you or your family to utilize RT at no additional charge.
FREE cage rental.
FREE mound rental. (When available)
Free Field Time. (When available) *Specific times will be posted at RT
Members must reserve cage time in advance.
Membership is good for one year from the time of purchase.
Membership Fees:
Individual Membership: As low as $37.50 per Month
Family Membership: As low as $50 per Month
Team Membership: Please e-mail Reid Andrews at Reid@RoundTripper.com

Contact us to ask about the baseball equipment at our Pro Shop. We work with young athletes in Westfield, Indiana.